Professional Hairdressing Scissors, Barber Scissors and More!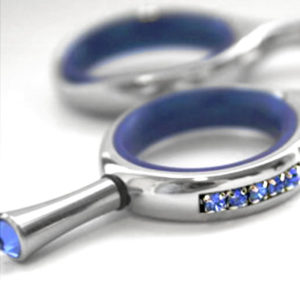 Direct Hairdressing Scissors, part of Direct Salon Supplies Ltd, have been supplying professional hairdressing scissors to the salons and barber shops since 2005. We sell the complete range of quality scissors of various types including traditional styles of hair scissors and shears, left-handed hairdresser scissors, thinning scissors / texturising scissors and barbers scissors.
We maintain a dedicated student shop with a great range of salon supplies and equipment for hairdressing students including a carefully selected a range of great value, hard-wearing scissors perfect for those entering the hair and beauty trade along with great range of hair razors, and in addition, cut-throat razors, scissor cases, pouches and belts. Finally check out our special offers as we often have items available at superb prices but with limited stock.
What's so special about professional hairdressing scissors?
To hairdressers and barbers who are engaged in cutting hair on a daily basis, hair scissors have to be the most important tools of the trade. Also referred to as 'hair-cutting shears', these special professional hairdressing scissors that have specifically designed blades for cutting hair, manufactured from the hardest stainless steel. Hair-cutting shears are distinct as their blades are MUCH sharper than those of standard scissors. 'Shears' usually range in size from about 5 to 7 inches long, frequently featuring a finger brace or 'tang'. This finger brace gives the hairdresser far more control when cutting. With practicality in mind, you may also wish to get hold of a scissor pouch to keep your tools protected and easy to reach – after all, you wouldn't buy a mobile phone and not put a good protective cover on it!
Our Hairdressing Scissor Brands
There are a wide variety of brands of professional hairdressings scissors available in the UK and we feature most of them on this website. We are proud to supply scissors from the leading scissor brands including Dovo, Jaguar Scissors, Joewell, Tondeo, Kasho, Koi and Yasaka. In addition, we offer great value scissors for students right on up to the finest quality scissors available, including those favoured by celebrity hairdressers. Direct Hairdressing Scissors also have a great range of thinning scissors and left-handed scissors available.How do I choose?
Choosing between them can sometimes be difficult. Like any market place, all scissors are not created equal but without expert knowledge it is a tough job distinguishing between one brand from another.
What distinguishes one scissor from another within the same range?
Why do some scissors feel more comfortable than others?
How do you maintain, store and how often should you service your scissors?
Fortunately we are here to help, and with many years of experience our dedicated help team have the product knowledge and experience to assist you with these essential tools of the salon trade so if you need us, just call 01270 630280 for advice. In addition, our blog covers some of the issues to look out for and the differences within professional hairdressing scissors.
Key features to look out for with professional scissors and shears…
Professional hairdressing scissors generally have two blades, a handle, a pivot and cut hair so what are the real differences between scissor ranges? Perhaps it is of primary importance when choosing hair scissors to find a pair which reduced hand fatigue as much as possible. It is also well worth considering size, which plays a big part in the type of hairstyle you can cut. When choosing a pair of scissors for use at work or home, consider which blade type you want, including bevelled and convex, along with the budget you have available. In light of these various differences, we are happy to explain the key differences between scissors. Knowledge is power and there is nothing more powerful than making an informed decision. The more information that you know about your tools, the better choices you can make.
Find out more about key issues in scissor design, the materials used, scissor handle and blade choices, manufacture process and the country of origin.
Your barber's favourite clipper in the USA. Wahl Senior Clippers are precision fade clippers, designed for traditional on scalp tapering and fading and are ideal for clipper over comb work.
At Direct Hairdressing Scissors we have these in stock and available for immediate dispatch. You may also be interested in the various bundles we have put together that include the popular Wahl Senior Clippers with other precision Wahl tools.

£

229.98 ex. VAT -

£

275.98 inc. VAT
HAIRDRESSING SCISSORS NEWS AND ARTICLES
News and articles on recent product additions and scissor knowledge to help you choose which products are best suited to your needs…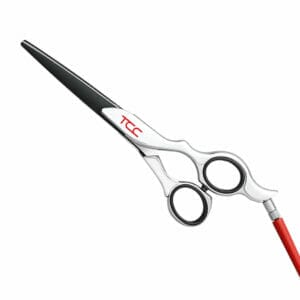 Our top 10 best selling hairdressing scissors in the £600 and above price range. These finest quality scissors are used by top barbers and hairdressers who enjoy using he very best equipment for their job with their of discerning customers. These premium hairdressing scissors are frequently the choice of those [...]