Samurai Scissors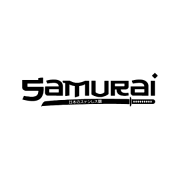 Samurai scissors were created by salon professionals for salon professionals. They have become one of the best selling hair scissor ranges in the UK and Eire. All Samurai scissors are covered with a 12 month warranty, you can buy with confidence. The Samurai range of scissors includes include distinctive Bushido Blade, Classic Pro , Fusion Scissors, Matrix Scissors and the premium quality Diamond Collection. Available in a range of lengths from 4.5 inches right through to 6 inches in a variety of styles, Samurai have something to offer both hairdressers and barbers.
We have considerable experience on advising customers on the most suitable products to fit their requirements. To discuss any of the products in the Samurai range, call us on 01270 630280. Our office hours are Monday to Thursday between 9am & 5pm or Friday between 9am & 3pm. Our help team will be happy to give you advice and assistance.
For more high-quality Japanese scissors, see our full range of scissors made in Japan.
Save