Hair Razor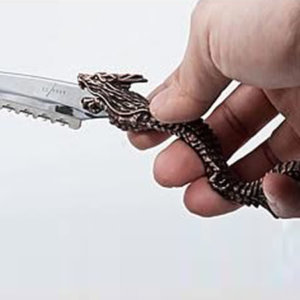 A hair razor is a great way to add texture or remove bulk from hair. Is is an alternative approach the the use of thinning scissors. To use a hair razor to its best effect it is advisable that you moisten the hair, then, start your razor cut with damp hair. It is important to note that when your head gets dry, the hair contracts compared to when it is damp, so its really important that when cutting with a razor that you don't attempt to cut too much at a time, rather, it is preferable to cut in small sections, and it is this process that means you will end look much better look.
When using a razor on hair, it is important that you never use downward motions as this is a sure-fire way to lop off thick pieces of hair which will be highly unsatisfactory, rather, move the comb slantwise, and very carefully remove bulk and add texture to the crest.
---
Please call us on 01270 630280 for help and advice on these products.