see page streaming indian pov sweet girlfriend eating hard dick for a pussy lick.
Buttercut Scissors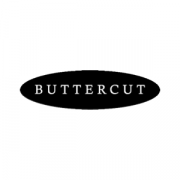 Buttercut Scissors are hand-crafted shears made from the finest Japanese steels. A favourite of top hairdressers, it's not difficult to appreciate how practical and indispensable a pair of Buttercut Shears are, but people are frequently surprised by the breath of classic and contemporary styles available to suit your own personal creative approach.
Buttercut Shears have become closely associated with precision and excellence. Steels used include Cobalt, Stainless and Titanium. Buttercut use only the finest Japanese steel for their hairdressing scissors, and each of the shears are manufactured with the highest attention to detail possible. In fact, every single set of shears goes through an amazing 154 different hand made processes to reach completion! To discuss any of the products in this range, call us on 01270 630280. Our office hours are Monday to Thursday between 9am & 5pm or Friday between 9am & 3pm. Our help team will be happy to give you advice and assistance.
Save