Osaka Scissors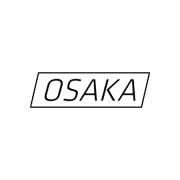 Osaka Scissors are an excellent choice for the professional hairdresser or barber. Produced from high quality materials these scissors are available as thinning scissors as well as left or right handed forms. Osaka shears are very comfortable to use by beginners and experts alike, and this goes a long way towards explaining their considerable popularity within the salon industry.
At Direct Hairdressing Scissors we have been selling Osaka Scissors to salon owners and barber shops for many years and we have a lot of experience in providing advice to our customers on the most suitable products to fit their needs. To discuss any of the products in the Osaka range, please call us on 01270 630280. Our office hours are Monday to Thursday between 9am & 5pm or Friday between 9am & 3pm. Our help team will be happy to give you advice and assistance.
For more like this see: Japanese Hairdressing Scissors.
Save