see page streaming indian pov sweet girlfriend eating hard dick for a pussy lick.
TRI Scissors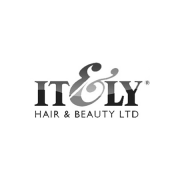 TRI scissors are one of the globes top brands of professional hairdressing scissors. The scissors are expertly engineered, featuring razor sharp edges. They are made from the finest quality titanium and cobalt-forged steel which leads to precise cutting, thinning and texturising. TRI hairdressing scissors come in a wide range which includes straight-handle, offset, and left-handed varieties. The TRI range includes best sellers such as the TRI Classic, TRI Essentials, TRI Samurai range (inc Samurai Kitty), TRI Insignia, TRI Mirage, TRI Titan and TRI Colorline Plus scissors.
At Direct Hairdresing Scissors, we have been selling TRI scissors to hairdressers and barbers since 2005 and we are happy to advise customers on the best products to fit their requirements. To discuss any of the scissors in the TRI range, call us on 01270 630280. Our office hours are Monday to Thursday between 9am & 5pm or Friday between 9am & 3pm.
Save