see page streaming indian pov sweet girlfriend eating hard dick for a pussy lick.
KOI Scissors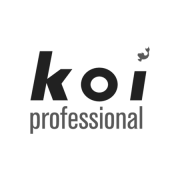 KOI Scissors are manufactured by KOI Professional. The company its focus on the production of affordable, high quality
hairdressing scissors
and
salon equipment
.  KOI Scissors entered the market over 20 years ago and are now known and trusted as being one of the highest quality manufactured scissors in the marketplace. Koi Professional was established as a limited company in 2014. The KOI Professional motto is 'To offer the best products and service at competitive prices'.
At Direct Hairdressing Scissors we have been supplying KOI Scissors since 2005. We have a great deal of experience in advising customers on the most suitable products to fit their requirements. To discuss any of the products in the KOI range, please feel free to call us on 01270 630280. Our normal office hours are Monday to Thursday between 9am & 5pm or Friday between 9am & 3pm.