see page streaming indian pov sweet girlfriend eating hard dick for a pussy lick.
Scissor Brands
Scissor Brands – Direct Hairdressing Scissors supply scissors, razors and all associated products from the best manufacturers on the market including AMA, Bonika Shears, Buttercut, Cisoria-Sibel , Designdoo, DMi, Dovo, EKS, Fisher, Glamtech, Gotta, Haito, Henbor, Jaguar, Jay2, Jowell, Kashos, Kiepe, Kodo, Koi, Kyoto, Miraki, Mizutani, Osaka, Passion, Samurai, STR, Tondeo, TRI and Yasaka Scissors. We have been providing these products to professional hairdressing and barbers since 2005.
---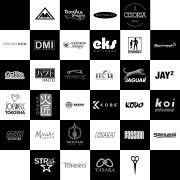 We have a great team of highly experienced staff who are ready to help with any queries you may have regarding our product range. Our office hours are Monday to Friday between 9am to 5pm or Friday between 9am to 3pm. Our help team will be happy to give you advice and assistance. Scissors may seem fairly simple tools but there is a huge variety of variations within these products so please feel free to browse our store and contact us with any product queries you might have on 01270 630280.