Fisher Scissors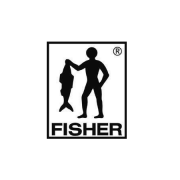 Fisher scissors are a range of professional hairdressing scissors which are produced to the high standards the hairdressing industry has come to expect from goods manufactured in the German town of Solingen, with its global reputation for steel goods. Each pair of scissors is inspected according to strict quality standards. These superb scissors are ideal for beginners due to excellent German qualities at reasonable prices.
At Direct Hairdressing Scissors we have been selling Fisher Scissors to hairdressers and barbers since 2005 and we have considerable experience on advising customers on the most suitable products to fit their requirements. To discuss any of the products in the Fisher range, call us on 01270 630280. Our office hours are Monday to Thursday between 9am & 5pm or Friday between 9am & 3pm. Our help team will be happy to give you advice and assistance.
View our German Scissor Brands page for more high-quality pairs of scissors made in Solingen.
Save
No products were found matching your selection.