Kobe Scissors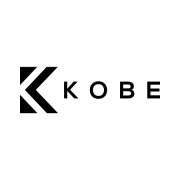 Kobe Scissors are a very popular barbering and hairdressing scissors. Available in left-handed and right handed configurations and as both standard hairdressing scissors and thinning scissor varieties, these Italian made scissors come with a lifetime guarantee and 2-year FREE servicing warranty. The Kobe scissors range includes something for everyone – they manufacture scissors designed to provide hairdressing students with affordable quality when they are starting our right trough to tools luxurious tools of the seasoned salon professional.
At Direct Hairdressing Scissors we have been selling Kobe Scissors to hairdressers and barbers since 2005 and we have considerable experience on advising customers on the most suitable products to fit their requirements. To discuss any of the products in the Kobe range, call us on 01270 630280. Our office hours are Monday to Thursday between 9am & 5pm or Friday between 9am & 3pm. Our help team will be happy to give you advice and assistance.
Save
No products were found matching your selection.