see page streaming indian pov sweet girlfriend eating hard dick for a pussy lick.
Thinning Scissors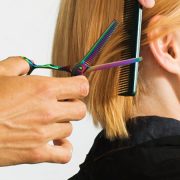 Thinning scissors are one of the easiest tools to use for adding texture and removing bulk from hair to achieve a well balanced style. The thinning shears have a distinctive design where notches built into one side whilst the other side left smooth. It is these 'teeth' that gives a barber or hairdresser the ability to cut off less hair per stroke than they would ordinarily with standard hairdressing scissors. thus giving a thinned and textured look. A range of different factors distinguish whether you texturise hair or thin it out based on a variety of haircutting technique. Fortunately for the hairdresser, thinning your hair is a relatively easy process that can be picked up quickly.
Direct Hairdressing Scissors supply a huge range of thinning scissors from some of the worlds biggest manufacturers. Please call us for help and advice on 01270 630270 and we will be happy to assist you.