Scissor Blade Types - The Basic Differences
There are three types of scissor cutting edges.
Bevel
A bevelled edge is durable, long lasting and is the oldest blade design. The cutting edge is sharp but the angle of the blade edge allows for greater durability.
Serrated
A serrated edge is usually put on an inexpensive scissor and is designed to cut coarse hair. This type of edge catches the hair and prevents pushing, making it good for wigs, scissor over comb, and dry cutting. It is usual for a student to start with a serrated edge scissor.
Convex
A convex edge is also known by two other names, hamaguri-ba and clam shell. It is the sharpest edge you can get on your scissors. It is also extremely fragile and can loose its edge if the hairdressing scissors are not being properly used or stored. Applying too much forward or backward thumb pressure, storing your scissors loose in a drawer or in the same pocket with other scissors or dropping them will knock the edge off your scissors. This type of edge is superior for slide cutting, point cutting and texturising.
Summary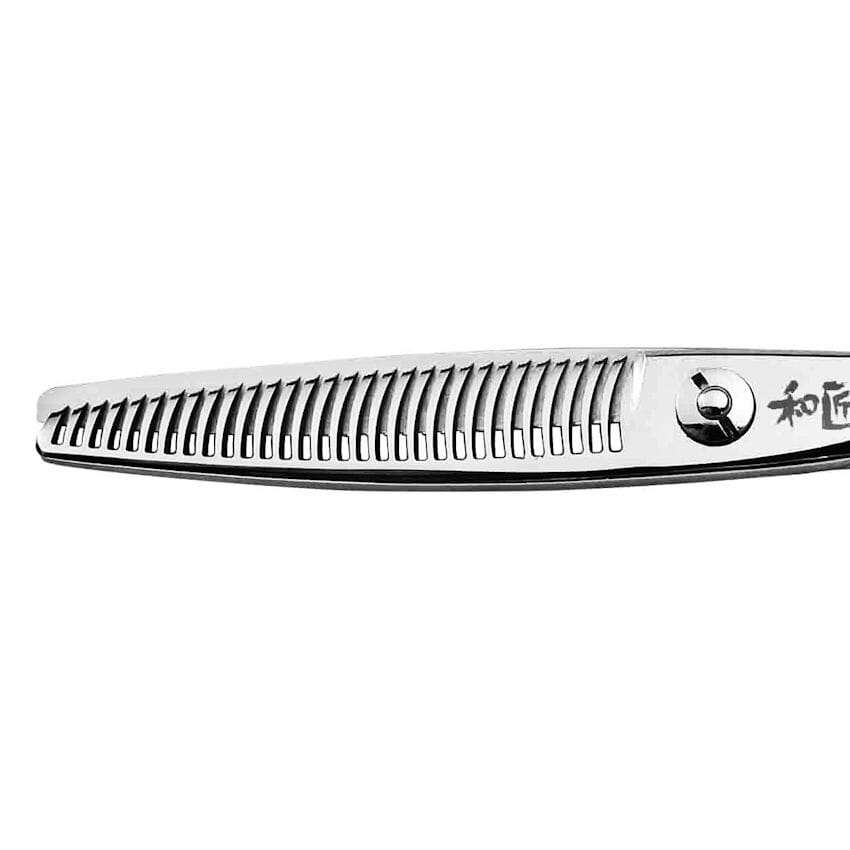 Article Name
Description
There are three types of scissor cutting edges, bevel, serrated and convex. Find out what the differences are and what the suitability of each type is.
Author
Publisher Name
Direct Salon Supplies Ltd
Publisher Logo